At the beginning of the month, the China Automobile Dealers Association released the "China's Auto Dealers Inventory Early Warning Index Survey" shows that in August this year, the stocks early warning index was 48.7%, down 4.7 percentage points from the previous month. This is the first time that the stocks warning index has fallen above the alert line for 10 consecutive months. The China Automobile Dealers Association believes that the auto market is showing signs of moderation.

Did the auto market really pick up? A survey by the reporter found that the tangible market and distributors in charge did not agree with this view.

[]

Under

one of the words is more important than the transformation pick up

<br> <br> adversity, auto companies and dealers are looking forward to the market to pick up, so a little bit of trouble, will be exaggerated or even be seen as a turning point, as the cause of the topic " China Automotive Dealer Inventory Warning Index."

Compared with other countries' car markets in the world, China's auto market still has enormous potential in the future, which is seen by both auto companies and distributors. But seeing it, may not get it. Because, we must realize that this year's sharp decline in the market has prompted substantive changes in many areas of the automotive industry, and this change is often hidden in adversity, and is amplified after the market has improved. Therefore, while we look forward to market recovery, we must pay more attention to market changes and transformation.

For car dealers, they are the first to feel the changes in the market, and the market's transformation will have the fastest and directest impact on them. Therefore, in the transitional market, dealers must look for the right direction and seize the opportunity to see the future.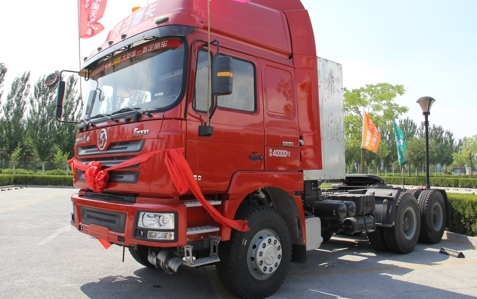 As for how the automobile circulation industry will transform, I dare not say more, just talk about some of the changes that we see.

The first is the change in consumer purchasing patterns. In the past two years, automotive e-commerce has begun to rise, and car dealers are also working hard to get online and offline, but up to now, there is no traditional dealer who has essentially transformed itself. I have heard that CEOs of automobile companies have begun to try to buy some high-value products on the Internet and explore the online sales of automobiles. In the future, whether auto dealers can become an irreplaceable link in the online sales model will determine their quality of life.

There are also changes in the after-sales service model. At present, there are already some home-based maintenance companies that divert the business of traditional distributors. The convenience and service satisfaction they bring to customers are stronger than those of 4S stores, and the future is bound to have a powerful impact. With the implementation of the "Guidance Opinion on Promoting the Transformation and Upgrading of Automobile Maintenance Industry and Improving the Service Quality", the maintenance chain constructed by manufacturers and 4S stores will also be broken, and the profitability of dealers in the after-sales service sector will decline sharply. Test the dealer's real skill.

In addition, with the rapid development of "Internet Plus", the choice of travel options for urban residents is more diversified. In addition to public transportation, rental, and private car travel, the vehicle sharing model is also a good choice for travel, in the face of special vehicles, express trains, and rides. Gradually prevailing, whether the traditional dealers can explore new business in the way people travel, is also a big highlight in the future.

These are only the author's views, there must be many unknown areas worthy of the traditional car dealers to open up and dig. Therefore, we can say that it is not how hot the market is in determining the survivability of car dealers in the future, but how much value dealers can bring to consumers after the car leaves the factory.

Polo Shirts,Hollowed-Out Girls Summer T-Shirt,Red Hollowed-Out Girls Summer T-Shirt,Blend Girls T-Shirt For Summer,Cotton Linen Blend Girls T-Shirt

XUANZI GARMENT CO.,LTD. , https://www.xzgirldress.com