Model NO.: SAF524 SAF526 SAF528 SAF530 SAF532 SAF534 SAF536 S

Bearing Block Model: Saf524 Saf526 Saf528 Saf530 Saf532 Saf534 Saf536

Model No.: Saf524 Saf526 Saf528 Saf530 Saf532 Saf534 Saf536

Brand Name: SKF Bearing

Type: Split Plummer Block Housing

Bearing: Saf524 Saf526 Saf528 Saf530 Saf532 Saf534 Saf536

Bearing Weight: Standard

OEM Servie: Yes

Precision: P0 P6 P5 P4 P2

Clearance: C0 C1 C2 C3 C4

Telorance: Z1V1 Z2V2 Z3c3

Certification: ISO9001:2015

Trademark: SKF

Transport Package: Box+Carton+Pallet

Specification: standard

Origin: Swenden

HS Code: 84822000

Model NO.: SAF524 SAF526 SAF528 SAF530 SAF532 SAF534 SAF536 S

Bearing Block Model: Saf524 Saf526 Saf528 Saf530 Saf532 Saf534 Saf536

Model No.: Saf524 Saf526 Saf528 Saf530 Saf532 Saf534 Saf536

Brand Name: SKF Bearing

Type: Split Plummer Block Housing

Bearing: Saf524 Saf526 Saf528 Saf530 Saf532 Saf534 Saf536

Bearing Weight: Standard

OEM Servie: Yes

Precision: P0 P6 P5 P4 P2

Clearance: C0 C1 C2 C3 C4

Telorance: Z1V1 Z2V2 Z3c3

Certification: ISO9001:2015

Trademark: SKF

Transport Package: Box+Carton+Pallet

Specification: standard

Origin: Swenden

HS Code: 84822000

Specifications of Bearing

Product Description of Split Plummer Block Bearing Housing SAF524 SAF526 SAF528 SAF530 SAF532 SAF534 SAF536 SAF538

SNL506 Split plummer block housings SNL507 Split plummer block housings SNL508 Split plummer block housings SNL509 Split plummer block housings SNL510 Split plummer block housings SNL511 Split plummer block housings SNL512 Split plummer block housings SNL513 Split plummer block housings SNL515 Split plummer block housings SNL516 Split plummer block housings SNL517 Split plummer block housings SNL518 Split plummer block housings SNL519 Split plummer block housings SNL520 Split plummer block housings SNL522 Split plummer block housings SNL524 Split plummer block housings SNL526 Split plummer block housings SNL528 Split plummer block housings SNL530 Split plummer block housings SNL532 Split plummer block housings

Specifications of SKF SAF524 SAF526 SAF528 SAF530 SAF532 SAF534 SAF536 SAF538 housing
Product name
split plummer bearing housing SAF524 SAF526 SAF528 SAF530 SAF532 SAF534 SAF536 SAF538
d-Bore 
standard
Length
standard
Width
standard
Brand name
SKFÂ 
Material
chrome steel
Weight
standard
Hardness
58~62
Quality standard
SGSÂ Â ISO9001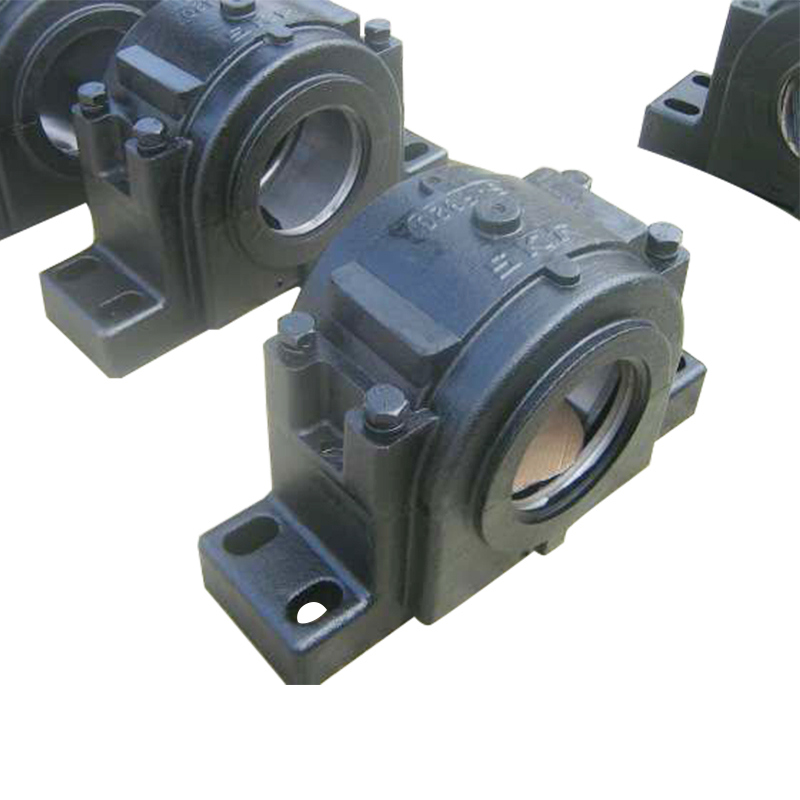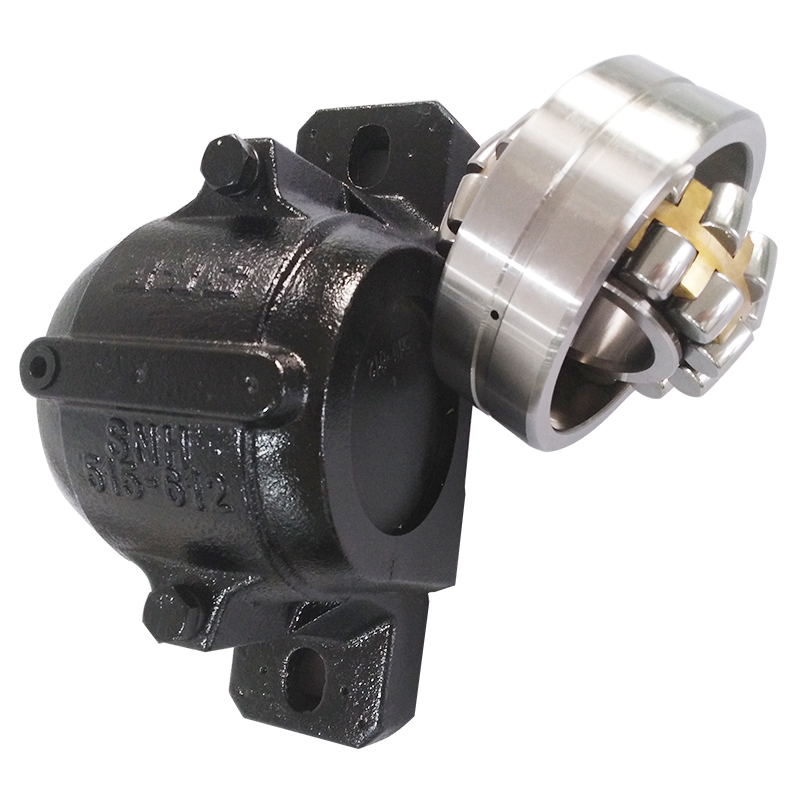 More details of SKF SAF524 SAF526 SAF528 SAF530 SAF532 SAF534 SAF536 SAF538, Equivalent SKF
SNLÂ block
shaft
(mm)
bearings
A
(mm)
L
(mm)
H
(mm)
Weight
(kgs)
Seal
End Cover
SNLÂ 3134
115
22326Â K
230
510
333
69,5
TSÂ 34/115
ETSÂ 34
SNLÂ 3136
125
22328Â K
240
530
353
77,5
TSÂ 36/125
ETSÂ 36
SNLÂ 3138
135
22330Â K
260
560
375
97,5
TSÂ 38/135
ETSÂ 38
SNLÂ 3038
140
22232Â K
240
530
353
77,5
TSÂ 38/140
ETSÂ 38
SNLÂ 3140
140
22332Â K
280
610
411
123
TSÂ 40/140
ETSÂ 40
SNLÂ 3040
150
22234Â K
260
560
375
97,5
TSÂ 40/150
ETSÂ 40
SNLÂ 3048
150
22334Â K
290
640
434
139
TSÂ 48/150
ETSÂ 48
SNLÂ 3134
150
23134Â K
230
510
333
69,5
TSÂ 34
ETSÂ 34
SNLÂ 3234
150
23234Â K
260
560
375
97,5
TSÂ 40/150
ETSÂ 40
SNLÂ 3048
150,813
22334Â K
290
640
434
139
TSÂ 48/5.15/16
ETSÂ 48
SNLÂ 3134
150,813
23134Â K
230
510
333
69,5
TSÂ 34/5.15/16
ETSÂ 34
SNLÂ 3234
150,813
23234Â K
260
560
375
97,5
TSÂ 40/5.15/16
ETSÂ 40
SNLÂ 3138
160
22236Â K
260
560
375
97,5
TSÂ 38/160
ETSÂ 38
SNLÂ 3036
160
23036Â K
230
510
333
69,5
TSÂ 36
ETSÂ 36
SNLÂ 3136
160
23136Â K
240
530
353
77,5
TSÂ 36
ETSÂ 36
SNLÂ 3236
160
23236Â K
260
560
375
97,5
TSÂ 38/160
ETSÂ 38
SNLÂ 3138
163,512
22236Â K
260
560
375
97,5
TSÂ 38/6.7/16
ETSÂ 38
SNLÂ 3036
163,512
23036Â K
230
510
333
69,5
TSÂ 36/6.7/16
ETSÂ 36
SNLÂ 3136
163,512
23136Â K
240
530
353
77,5
TSÂ 36/6.7/16
ETSÂ 36
SNLÂ 3236
163,512
23236Â K
260
560
375
97,5
TSÂ 38/6.7/16
ETSÂ 38
SNLÂ 3140
170
22238Â K
280
610
411
123
TSÂ 40/170
ETSÂ 40
SNLÂ 3148
170
22338Â K
310
700
474
187
TSÂ 48/170
ETSÂ 48
SNLÂ 3038
170
23038Â K
240
530
353
77,5
TSÂ 38
ETSÂ 38
SNLÂ 3138
170
23138Â K
260
560
375
97,5
TSÂ 38
ETSÂ 38
SNLÂ 3238
170
23238Â K
280
610
411
123
TSÂ 40/170
ETSÂ 40
SNLÂ 3140
176,213
22238Â K
280
610
411
123
TSÂ 40/6.15/16
ETSÂ 40
SNLÂ 3148
176,213
22338Â K
310
700
474
187
TSÂ 48/6.15/16
ETSÂ 48
SNLÂ 3038
176,213
23038Â K
240
530
353
77,5
TSÂ 38/6.15/16
ETSÂ 38
SNLÂ 3138
176,213
23138Â K
260
560
375
97,5
TSÂ 38/6.15/16
ETSÂ 38
SNLÂ 3238
176,213
23238Â K
280
610
411
123
TSÂ 40/6.15/16
ETSÂ 40
SNLÂ 3048
180
22240Â K
290
640
434
139
TSÂ 48/180
ETSÂ 48
SNLÂ 3056
180
22340Â K
320
770
516
221
TSÂ 56/180
ETSÂ 56
SNLÂ 3040
180
23040Â K
260
560
375
97,5
TSÂ 40
ETSÂ 40
SNLÂ 3140
180
23140Â K
280
610
411
123
TSÂ 40
ETSÂ 40
Packing
A. plastic box+outer carton+pallets
B. plastic bag+box+carton+pallet
C. tube package+middle box+carton+pallet
D. Of course we will also be based on your needs
Delivery
1.Most orders will be shipped within 3-5 days of payment being received.
2.Samples will be shipped by courier as FedEx,UPS,DHL,etc.
3.More than 3000 set bearings, it is recommended to be shipped by sea (sea transportation).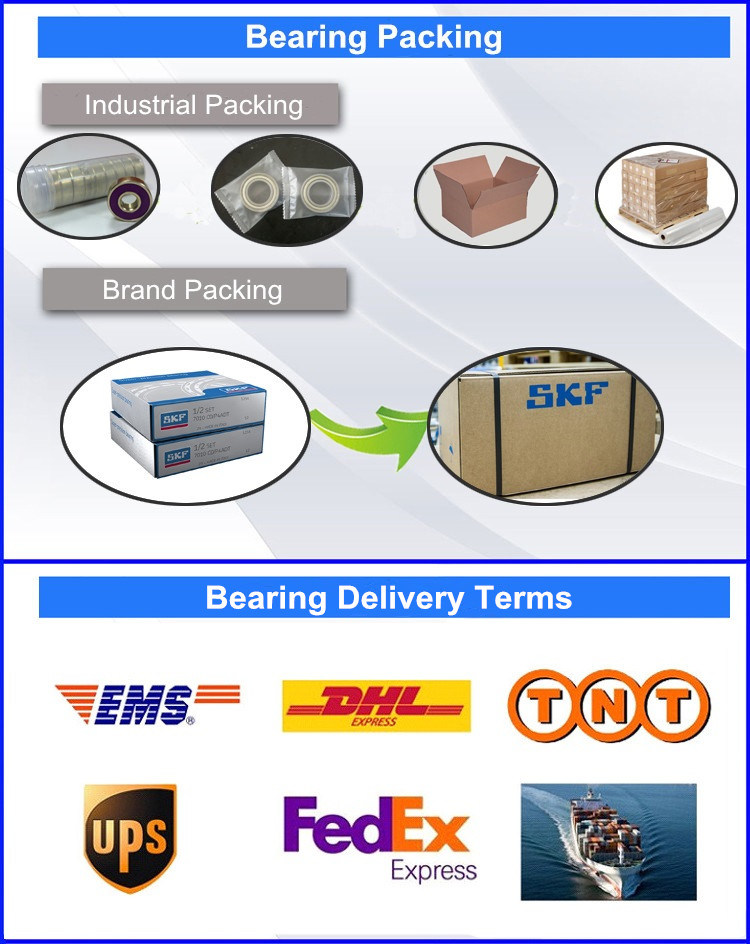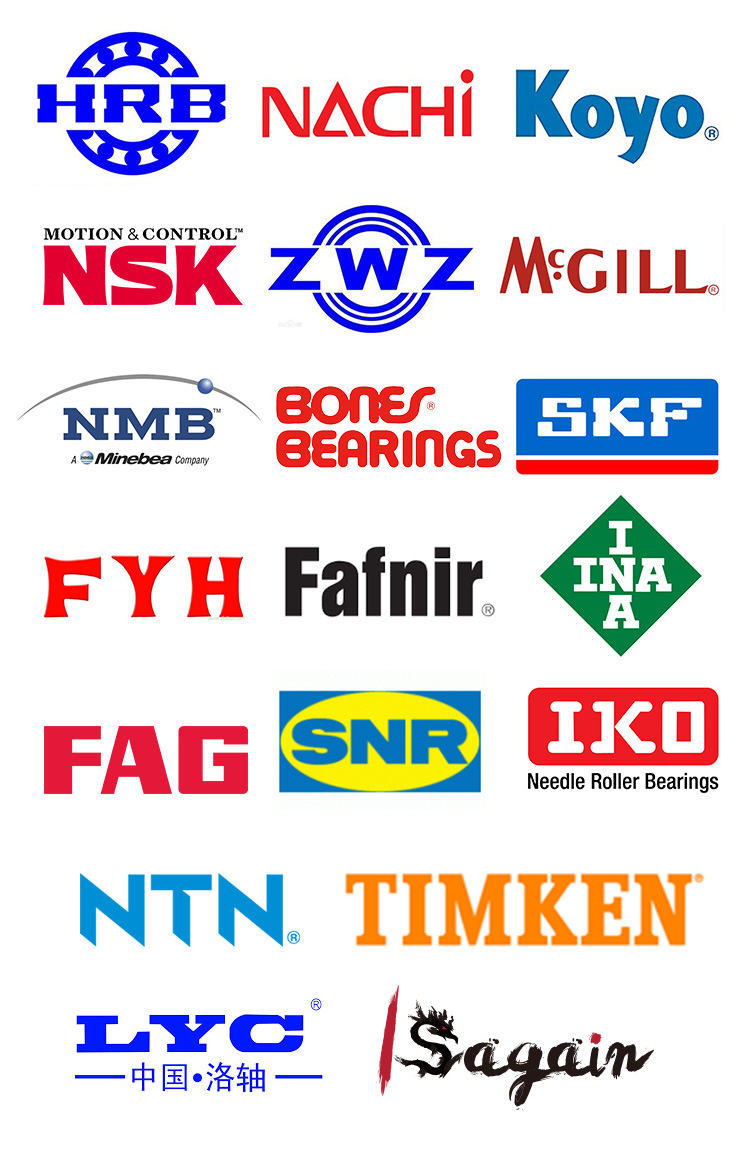 Qingdao Flow Group Ltd is a professional manufacturer of bearings, collecting together production and processing, domestic and foreign trade. The factory specializes in the production and export of many kinds of bearings: deep groove ball bearing, spherical roller bearing, tapered roller bearing, and so on. The customized bearings is also acceptable and the production will be according to your requirements and samples.

All bearings in our factory adopt international quality standards. The complete equipment, strict quality control, advanced Japanese technology and quality service provide a guarantee to supply the high-quality bearings for our customers. Domestic sales and service network has covered 15 major cities in China, meanwhile our bearing has sold more than 60 overseas countries and regions.

Our bearings have been widely used in agriculture, textiles, mining, printing and packaging industries, in addition to applications in airports, air conditioning systems, conveyors and ship also applied.

If you are interested in any of our bearings or have an intention to order, please feel free to contact us.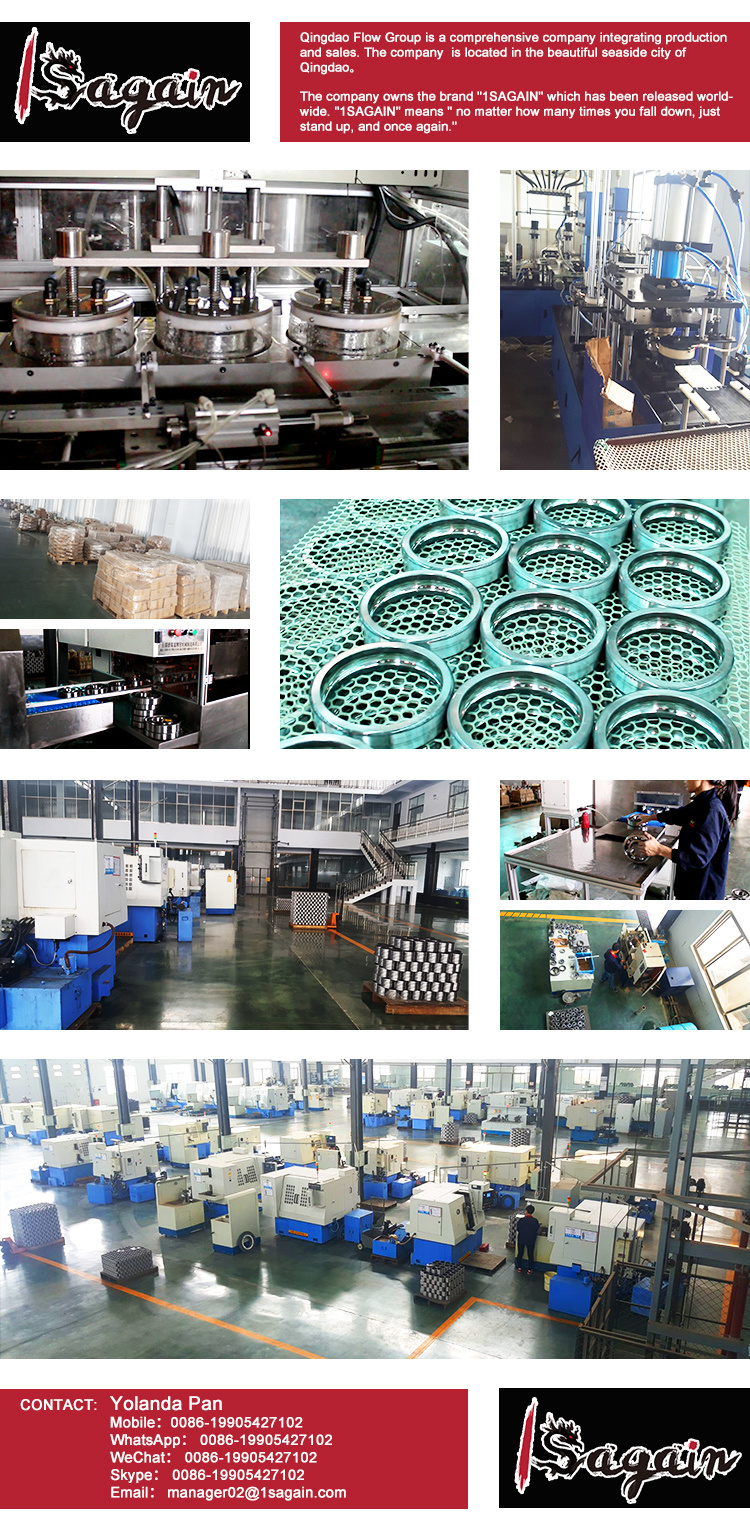 SAMPLES

1.Samples quantity: 1-10 pcs are available.

2.Free samples: It depends on the model NO., material and quantity. Some of the bearings samples need client to pay   samples charge and shipping cost.

3.It's better to start your order with Trade Assurance to get full protection for your samples order.

CUSTOMIZED

The customized LOGO or drawing is acceptable for us.

MOQ

1.MOQ: 10 pcs mix different standard bearings.

2.MOQ:Â Â 5000 pcs customized your brand bearings.

OEM POLICY

1.We can printing your brand (logo,artwork)on the shield or laser engraving your brand on the shield.

2.We can custom your packaging according to your design

3.All copyright own by clients and we promised don't disclose any info.

SUPORT

Please visit our Clunt bearings website, we strongly encourge that you can communicate with us through email,thanks!

Yolanda Pan
M: 0086-19905427102

We have all kinds of bearings, just tell me your item number and quantity,best price will be offered to you soon
The material of the bearings, precision rating, seals type,OEM service,etc, all of them we can make according to your requireme

Specifications of Bearing

Product Description of Split Plummer Block Bearing Housing SAF524 SAF526 SAF528 SAF530 SAF532 SAF534 SAF536 SAF538

SNL506 Split plummer block housings SNL507 Split plummer block housings SNL508 Split plummer block housings SNL509 Split plummer block housings SNL510 Split plummer block housings SNL511 Split plummer block housings SNL512 Split plummer block housings SNL513 Split plummer block housings SNL515 Split plummer block housings SNL516 Split plummer block housings SNL517 Split plummer block housings SNL518 Split plummer block housings SNL519 Split plummer block housings SNL520 Split plummer block housings SNL522 Split plummer block housings SNL524 Split plummer block housings SNL526 Split plummer block housings SNL528 Split plummer block housings SNL530 Split plummer block housings SNL532 Split plummer block housings

Specifications of SKF SAF524 SAF526 SAF528 SAF530 SAF532 SAF534 SAF536 SAF538 housing
Product name
split plummer bearing housing SAF524 SAF526 SAF528 SAF530 SAF532 SAF534 SAF536 SAF538
d-Bore 
standard
Length
standard
Width
standard
Brand name
SKFÂ 
Material
chrome steel
Weight
standard
Hardness
58~62
Quality standard
SGSÂ Â ISO9001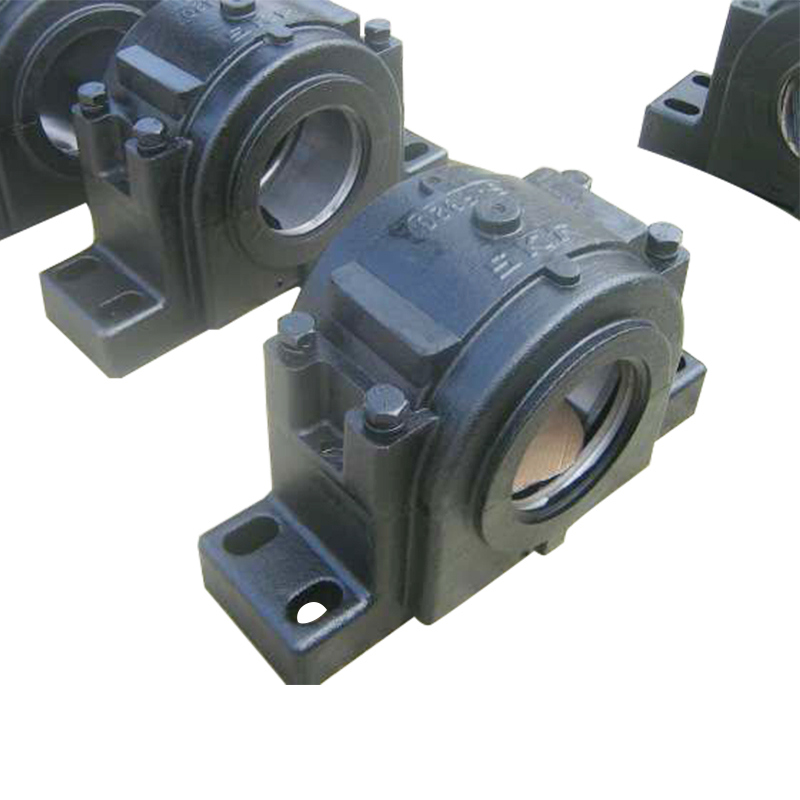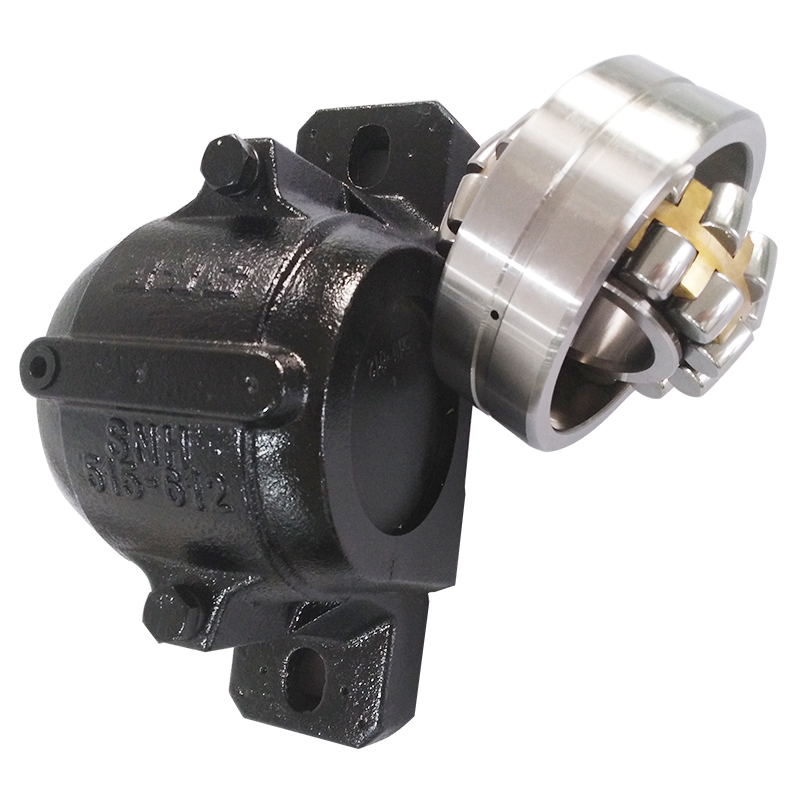 More details of SKF SAF524 SAF526 SAF528 SAF530 SAF532 SAF534 SAF536 SAF538, Equivalent SKF
SNLÂ block
shaft
(mm)
bearings
A
(mm)
L
(mm)
H
(mm)
Weight
(kgs)
Seal
End Cover
SNLÂ 3134
115
22326Â K
230
510
333
69,5
TSÂ 34/115
ETSÂ 34
SNLÂ 3136
125
22328Â K
240
530
353
77,5
TSÂ 36/125
ETSÂ 36
SNLÂ 3138
135
22330Â K
260
560
375
97,5
TSÂ 38/135
ETSÂ 38
SNLÂ 3038
140
22232Â K
240
530
353
77,5
TSÂ 38/140
ETSÂ 38
SNLÂ 3140
140
22332Â K
280
610
411
123
TSÂ 40/140
ETSÂ 40
SNLÂ 3040
150
22234Â K
260
560
375
97,5
TSÂ 40/150
ETSÂ 40
SNLÂ 3048
150
22334Â K
290
640
434
139
TSÂ 48/150
ETSÂ 48
SNLÂ 3134
150
23134Â K
230
510
333
69,5
TSÂ 34
ETSÂ 34
SNLÂ 3234
150
23234Â K
260
560
375
97,5
TSÂ 40/150
ETSÂ 40
SNLÂ 3048
150,813
22334Â K
290
640
434
139
TSÂ 48/5.15/16
ETSÂ 48
SNLÂ 3134
150,813
23134Â K
230
510
333
69,5
TSÂ 34/5.15/16
ETSÂ 34
SNLÂ 3234
150,813
23234Â K
260
560
375
97,5
TSÂ 40/5.15/16
ETSÂ 40
SNLÂ 3138
160
22236Â K
260
560
375
97,5
TSÂ 38/160
ETSÂ 38
SNLÂ 3036
160
23036Â K
230
510
333
69,5
TSÂ 36
ETSÂ 36
SNLÂ 3136
160
23136Â K
240
530
353
77,5
TSÂ 36
ETSÂ 36
SNLÂ 3236
160
23236Â K
260
560
375
97,5
TSÂ 38/160
ETSÂ 38
SNLÂ 3138
163,512
22236Â K
260
560
375
97,5
TSÂ 38/6.7/16
ETSÂ 38
SNLÂ 3036
163,512
23036Â K
230
510
333
69,5
TSÂ 36/6.7/16
ETSÂ 36
SNLÂ 3136
163,512
23136Â K
240
530
353
77,5
TSÂ 36/6.7/16
ETSÂ 36
SNLÂ 3236
163,512
23236Â K
260
560
375
97,5
TSÂ 38/6.7/16
ETSÂ 38
SNLÂ 3140
170
22238Â K
280
610
411
123
TSÂ 40/170
ETSÂ 40
SNLÂ 3148
170
22338Â K
310
700
474
187
TSÂ 48/170
ETSÂ 48
SNLÂ 3038
170
23038Â K
240
530
353
77,5
TSÂ 38
ETSÂ 38
SNLÂ 3138
170
23138Â K
260
560
375
97,5
TSÂ 38
ETSÂ 38
SNLÂ 3238
170
23238Â K
280
610
411
123
TSÂ 40/170
ETSÂ 40
SNLÂ 3140
176,213
22238Â K
280
610
411
123
TSÂ 40/6.15/16
ETSÂ 40
SNLÂ 3148
176,213
22338Â K
310
700
474
187
TSÂ 48/6.15/16
ETSÂ 48
SNLÂ 3038
176,213
23038Â K
240
530
353
77,5
TSÂ 38/6.15/16
ETSÂ 38
SNLÂ 3138
176,213
23138Â K
260
560
375
97,5
TSÂ 38/6.15/16
ETSÂ 38
SNLÂ 3238
176,213
23238Â K
280
610
411
123
TSÂ 40/6.15/16
ETSÂ 40
SNLÂ 3048
180
22240Â K
290
640
434
139
TSÂ 48/180
ETSÂ 48
SNLÂ 3056
180
22340Â K
320
770
516
221
TSÂ 56/180
ETSÂ 56
SNLÂ 3040
180
23040Â K

Skid steer loaders are also known as skid steer loaders, multi-purpose engineering vehicles, and multi-functional engineering machines. It is a wheeled special chassis device that realizes the steering of the vehicle by using the difference in line speed between the two sides. It is mainly used in occasions where the work site is small, the ground is undulating, and the work content changes frequently.


It is suitable for infrastructure construction, industrial applications, terminal loading and unloading, urban streets, houses, barns, barns, airport runways, etc., and can also be used as auxiliary equipment for large-scale construction machinery. There are two types of skid steer loaders: wheeled and tracked.




Main scope:Loader, Concrete Grinding machines, Floor Polishing Machines, Road Line Marking Machines, Truck Cranes, Road Rollers, excavators, Concrete Leveling Machines, Power Trowels and other Construction machinery .




Jining oking tec co.,ltd, established in 2010, is a professional manufacturer engaged in the research, development, production, sale and service of loader , Concrete Grinding machines, Floor Polishing Machines, Road Line Marking Machines, Truck Cranes, Road Rollers, Excavators, Concrete leveling machines, Power Trowels and other Construction machinery .

We are located in Jining city,Shandong province with convenient transportation access. Dedicated to strict quality control and thoughtful customer service, our experienced staff members are always available to discuss your requirements and ensure full customer satisfaction.

In recent years, we have introduced a number of advanced production equipment, and also have an excellent production team and a complete quality assurance system to ensure that each batch of goods is delivered to customers in a timely and high quality.

We also have an excellent management team, experienced technical staffs and professional sales team to solve all problems you encountered before and after sales. In addition, we have obtained I S O 9 0 0 1:2 0 1 5 certificates. Selling well in all cities and provinces around China, our products are also exported to clients in such countries and regions as United States, Europe,Australia, Southeast Asia,Russia,the Middle East,Africa. We also welcome OEM and ODM orders. Whether selecting a current product from our catalog or seeking engineering assistance for your application, you can talk to our customer service center about your sourcing requirements.










wheel loader, skid steer loader, mini loader, wheel loaders, tractor loader

Shandong Nicosail Group Co., Ltd. , https://www.diggerexcavator.com